UtilityMVP – our newest utility monitoring software is now available 
Use our data driven software to reduce your facility's energy consumption. We take an individualized approach to every facility and customize a plan to meet your particular needs.

Monitor Multiple Facilities


Easy to Understand Dashboard
Create a dashboard that tracks month to month energy consumption. Bring together the data of multiple buildings and forecast future energy expenses.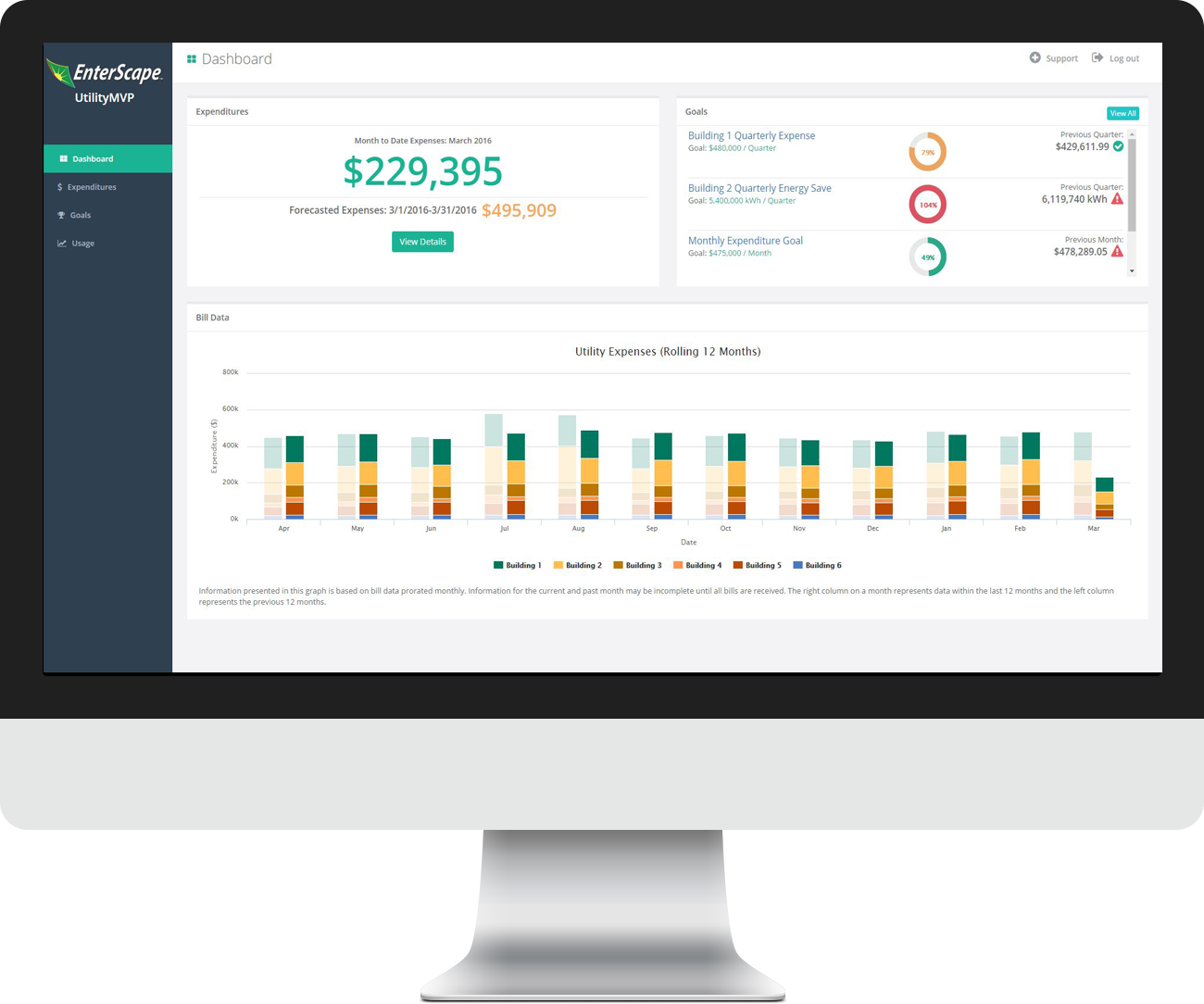 Check out our latest software package UtilityMVP
Now offering a

3 MONTH FREE TRIAL
The Power of Interval Data
Gain a better understanding of your energy consumption using interval data. Interval data gives you the ability to visually monitor when you are consuming energy and how much. Thus, providing you the opportunity to detect areas of improvement and reduce your consumption load.
Peak Load Alerts
Humidity Monitoring
Power Outage Alerts
Leak Detection Alerts
Temperature Monitoring
Sub-metering
Pollution Prevention
Tax-Incentive Verification
Upgrade Monitoring Verification
Virtual Energy Engineer Reports
Our 3 Step Process – Start Reducing Today

1. Establish a Baseline
We use UtilityMVP's software to understand your facility's energy consumption history. Understanding your facility's history gives us the opportunity to establish a consumption baseline and we use this to develop a plan to improve upon. 

2. Design & Implement Plan
Each facility is unique. We take an individualized approach to every facility and design an energy reducing plan to meet your particular goals. 

3. Monitor & Reduce
Once a baseline is established and a plan is being implemented we continuously monitor your facility to ensure that your energy consumption remains in spec.

Reducing your facility's energy consumption just go easier
Begin your 

3 Month Free Trial
We Greatly Value Our Customers
We work with companies of all sizes and across several industries. Whether your facility is 1,000 square feet or 1,000,000 we will do our best to meet your particular needs

Have a question? Email Us
Contact Information
Toll free: 888.989.ENERGY (888.989.3637)
Address: 2000 Coopers Lane, Suite A1
Jeffersonville, IN 47130